Change Misinformation in Blog
1. Use browse, go and visit the link: https://alumniuitm.uitm.edu.my/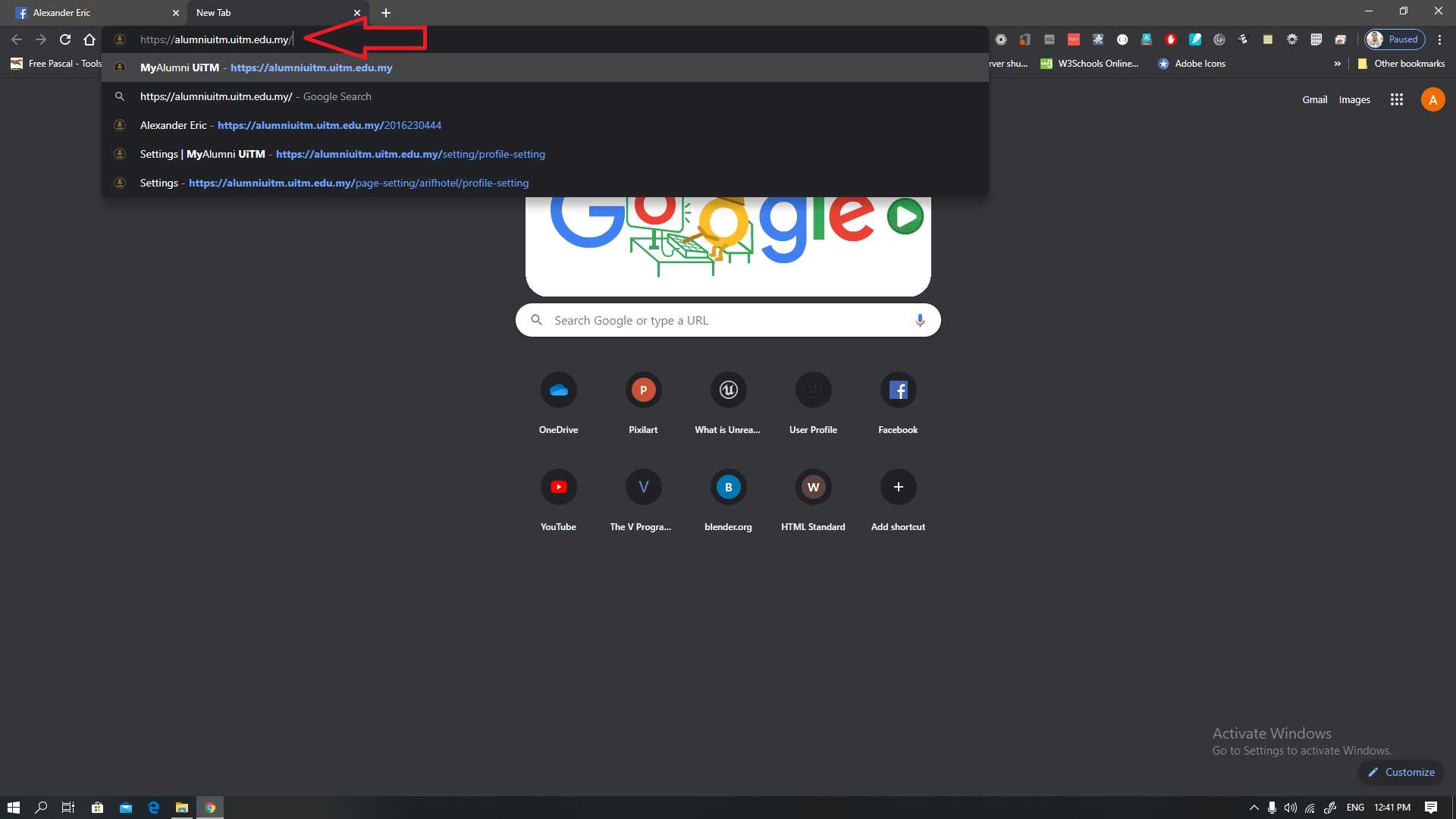 2. Log In to your own Alumni UiTM account.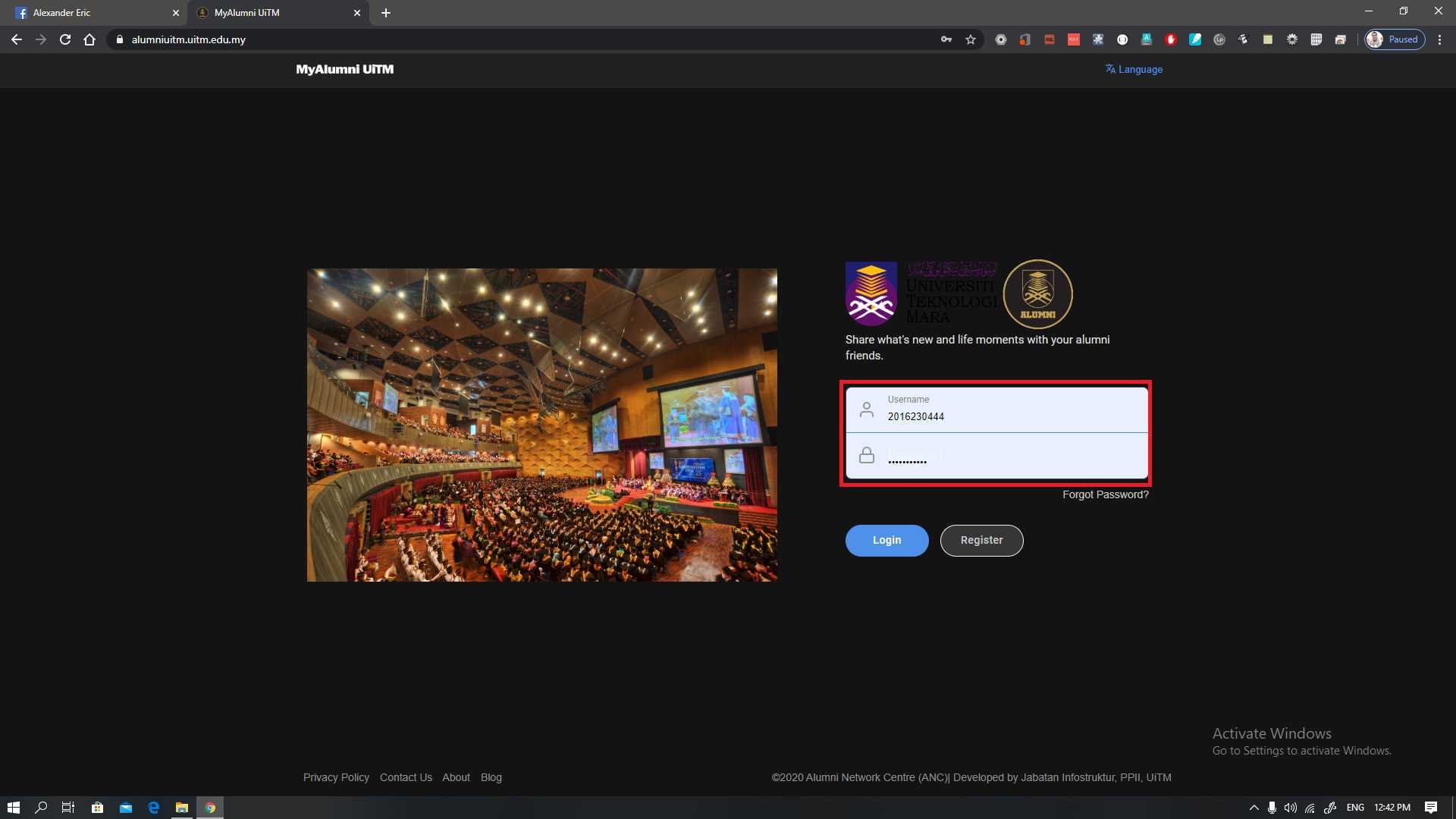 3. The wordes;faythe with value "Welcome Back" , green color, shall 'pop out'.
 4. After the 'homepage.htm' for users display, click the "Blog" ico at the right float menu.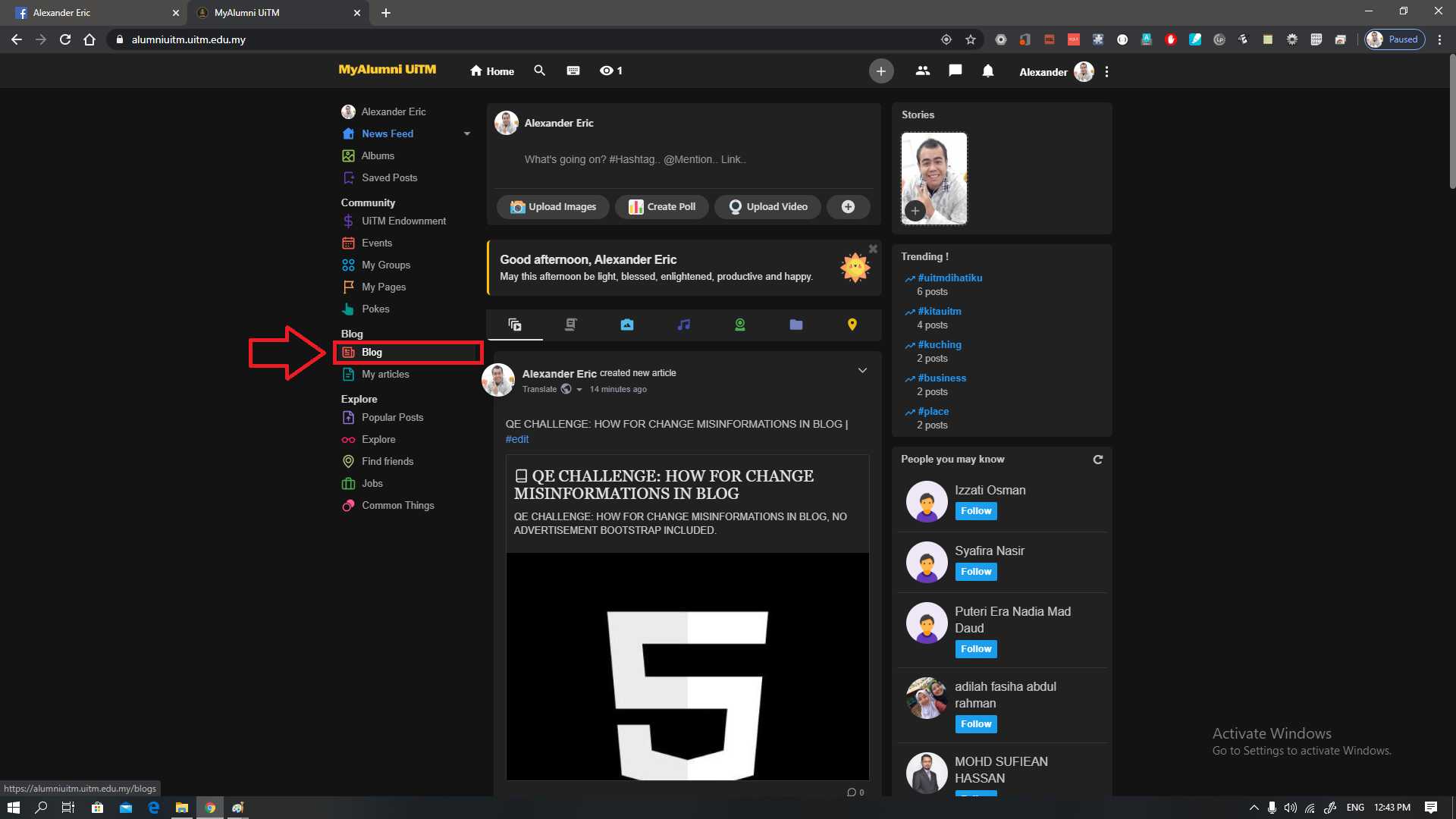 5. After the 'blog.htm' done reloading, then, do 'click' any blog you dyd publish before, then click the thumbnail.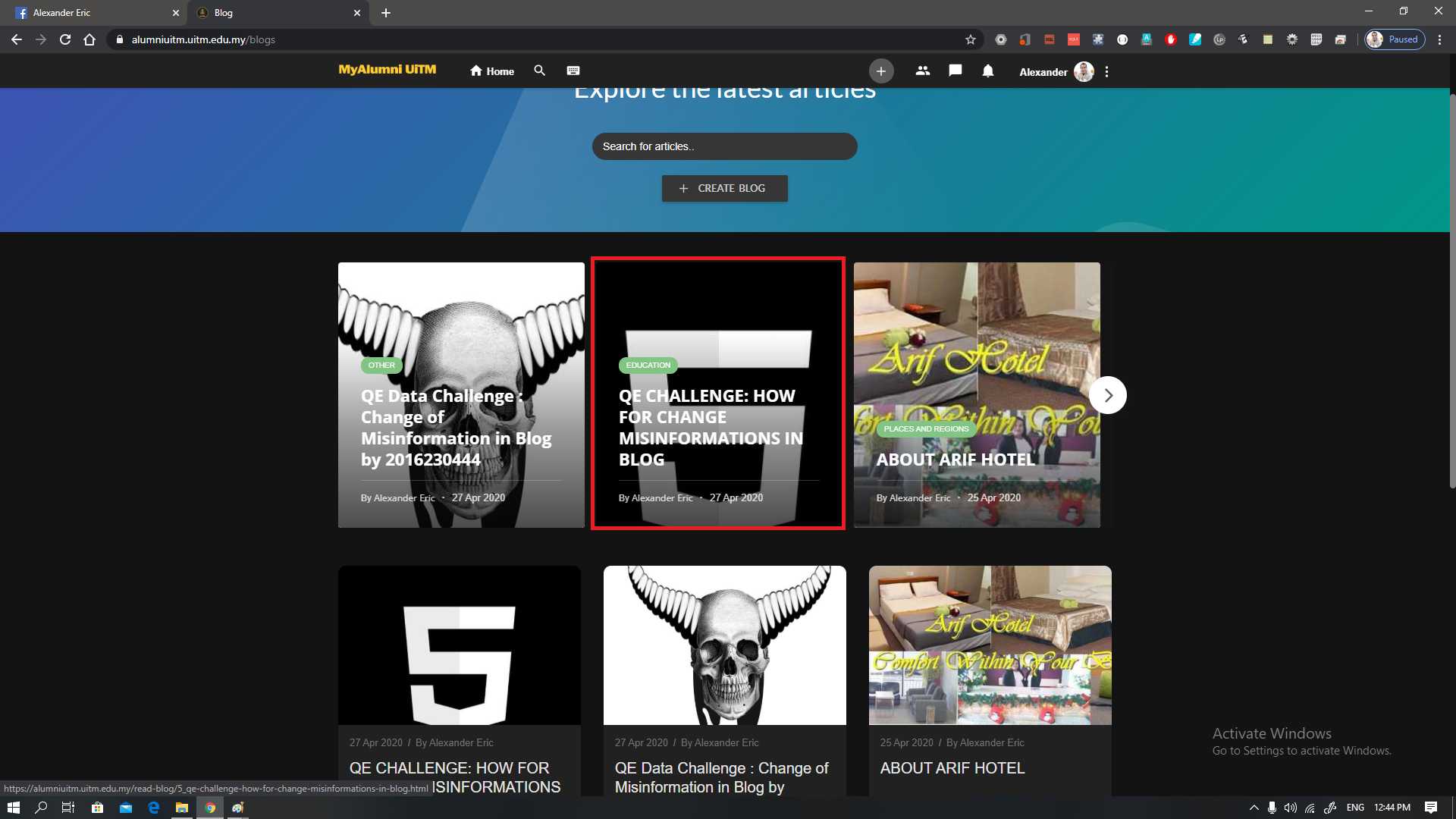 6. Then, do click the blue color button with the value 'edit'.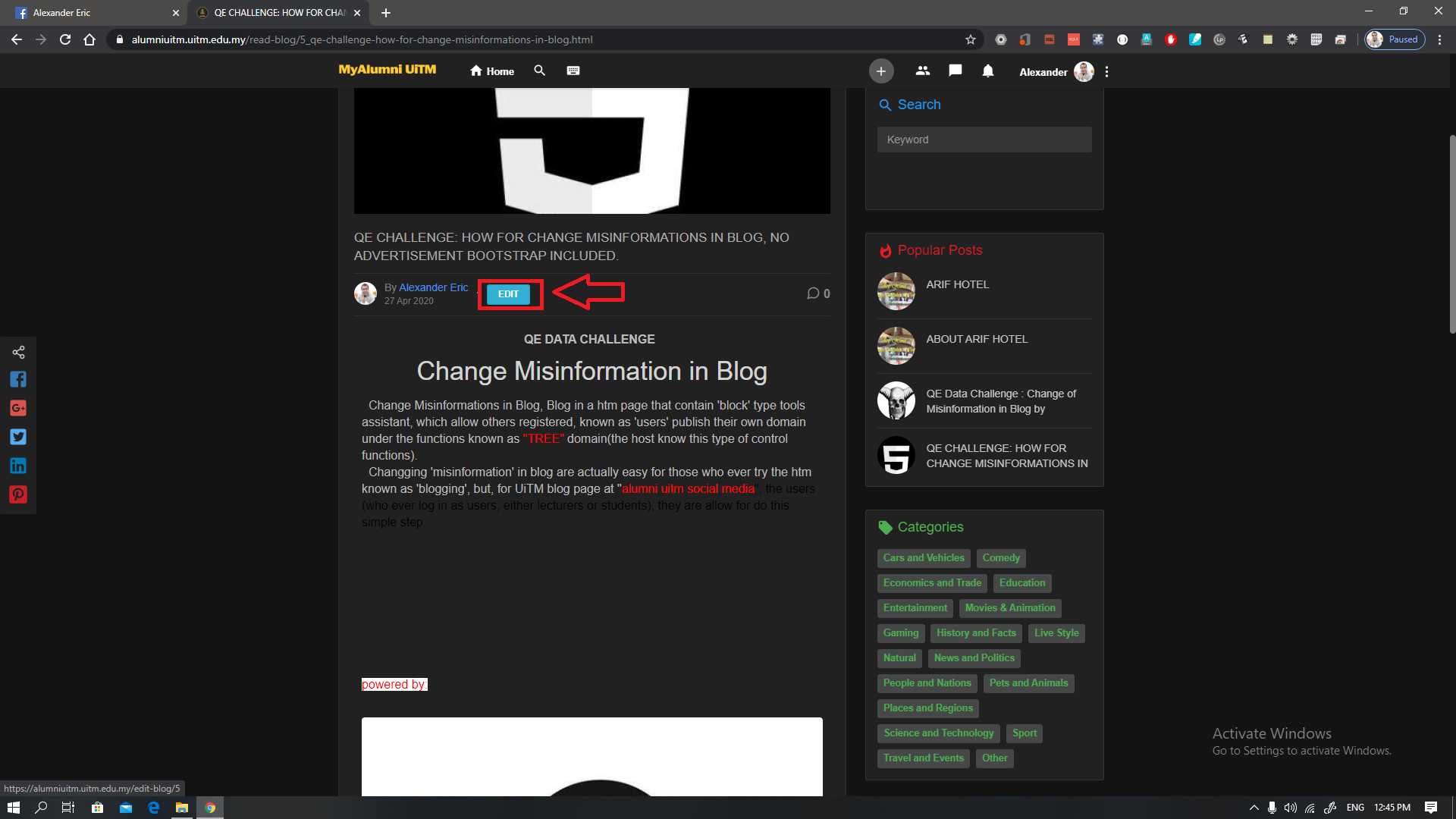 7. Then, at any 'empty space', Click for edit. Then type the text or use the tools on the display at the floating ribbon for help with your editing.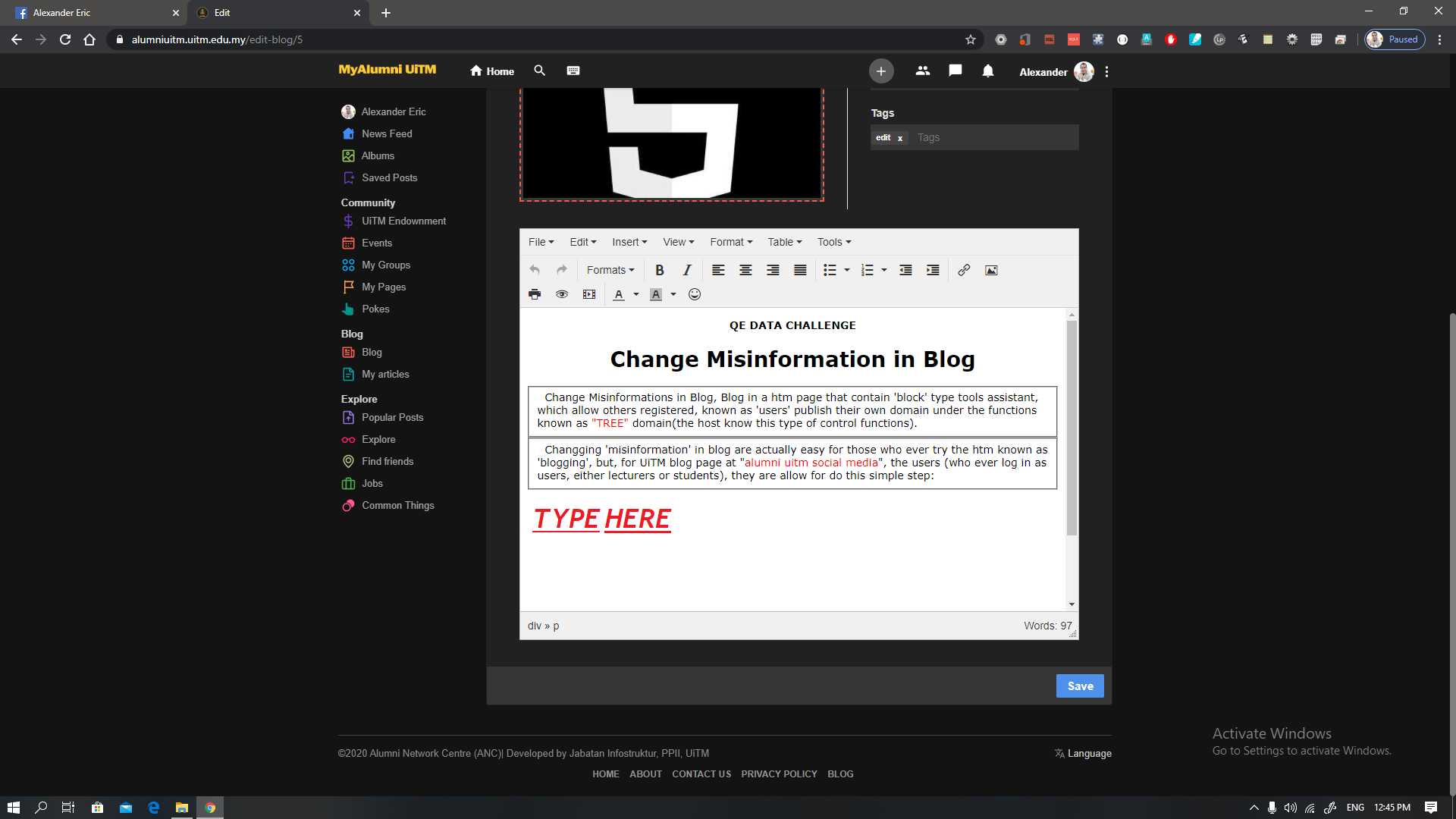 8. Then click The blue color button with the value 'save' for publish the dyd edit documents for be publish and be read by others.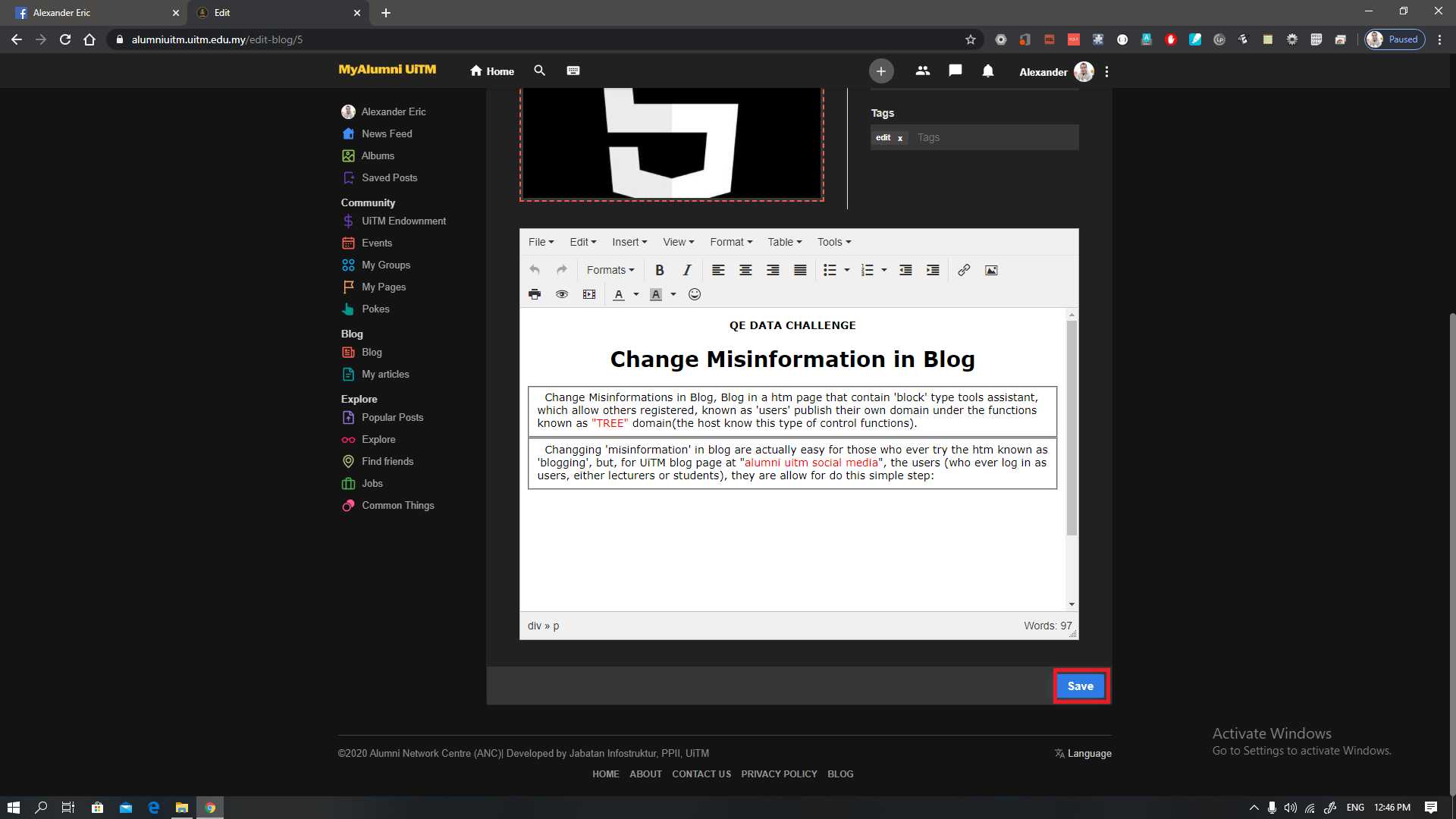 Powered by:
(Just merying for the 'powered part', Click the 3 pitures above, and go to the link, do add!)